WHAT WE OFFER
STEM Workshops
Robotics, Coding & STEM workshops offered across our centers in Lebanon, Doha and Jeddah for ages 5 to 17. Build your future today!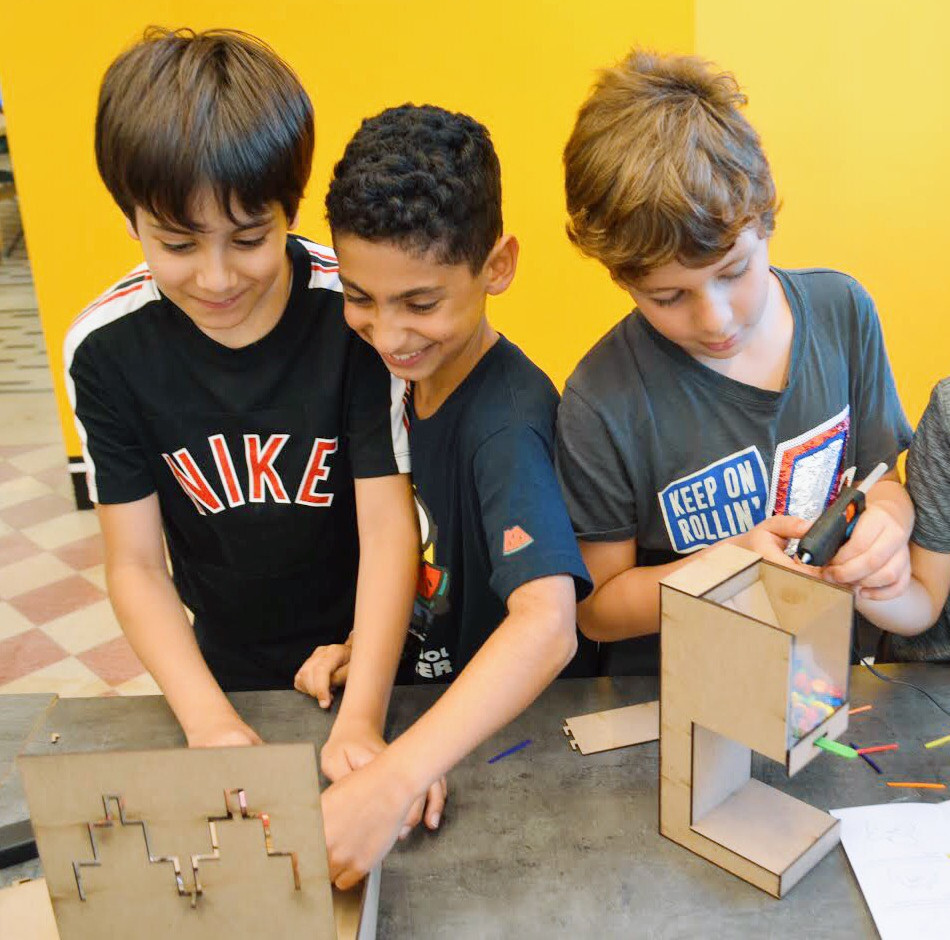 MakerBox
Engineering kits delivered each month to your doorstep for ages 7+. Unleash your inner inventor now!
DIGITAL PORTFOLIO

At Geek Express, you can create your own digital portfolio and keep track of your progress, certifications, projects,and compete with Geeks from all over the world!
Create Portfolio
WHY GEEK EXPRESS?
HISTORY
Made
We started with three students and a single coding class. In the past year and a half, our academy has grown to cater to 2000+ students and 10+ partners with full-fledged workshops, long-term and crash courses, and an updated edu-tech curriculum in advanced STEM, Robotics and programming.
PRESENT
Coded
We provide a stem track focusing on coding and robotics , which spans their first grade up until their first college applications. Our students are required to save their projects in order to build and curate their own digital portfolios.
FUTURE
Designed
Geek's R&D department guarantees consistent updating of our curriculum in line with the fast-moving tech industry and market requirements.
LEARN MORE
OUR PARTNERS